Plants are our passion and
our purpose
Welcome to Metrolina Greenhouses. We are an industry-leading, family owned and operated wholesale greenhouse producer of ornamental plants including annuals, perennials, shrubs and trees. In 2022, our operation celebrated 50 years in operation and was proud to be named the AIPH International Grower of the Year at a ceremony in the Netherlands – the place of our co-founders' and owners' heritage. We look forward to continuing our growth and providing high-quality plants and services over the next 50 years and beyond.
Metrolina Greenhouses leads the floriculture industry in research and development, marketing, innovation and retail partnerships. We proudly serve 1,400 retail garden centers in 19 states and fulfill online orders in all 50 states for our three main customers, Lowe's Home Improvement, The Home Depot and Walmart.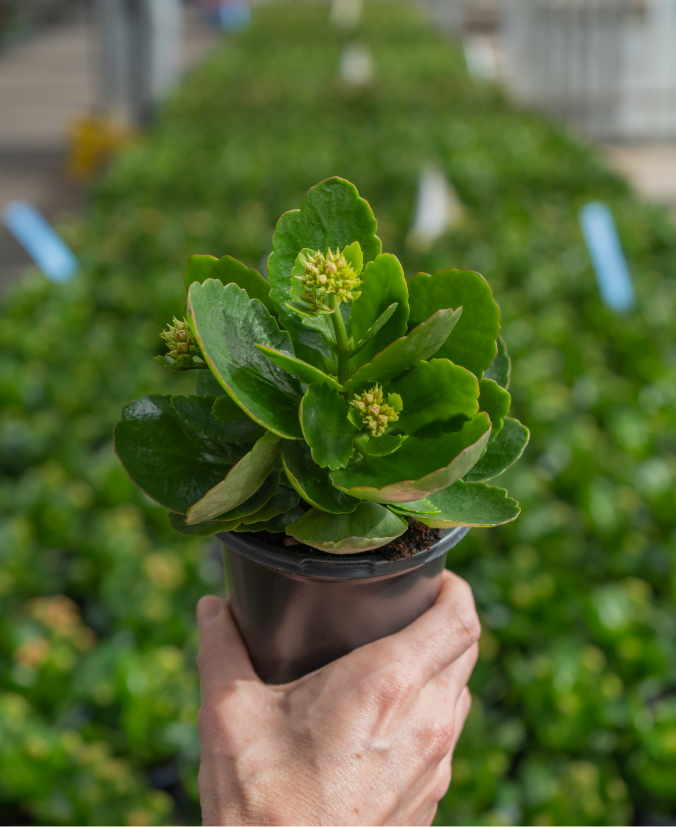 Quick Facts
1400
We supply annuals, perennials, shrubs and trees to over 1400 retail garden centers along the east coast.
200
With over 200 acres of greenhouses under glass, we are the largest single-site heated greenhouse in the United States.